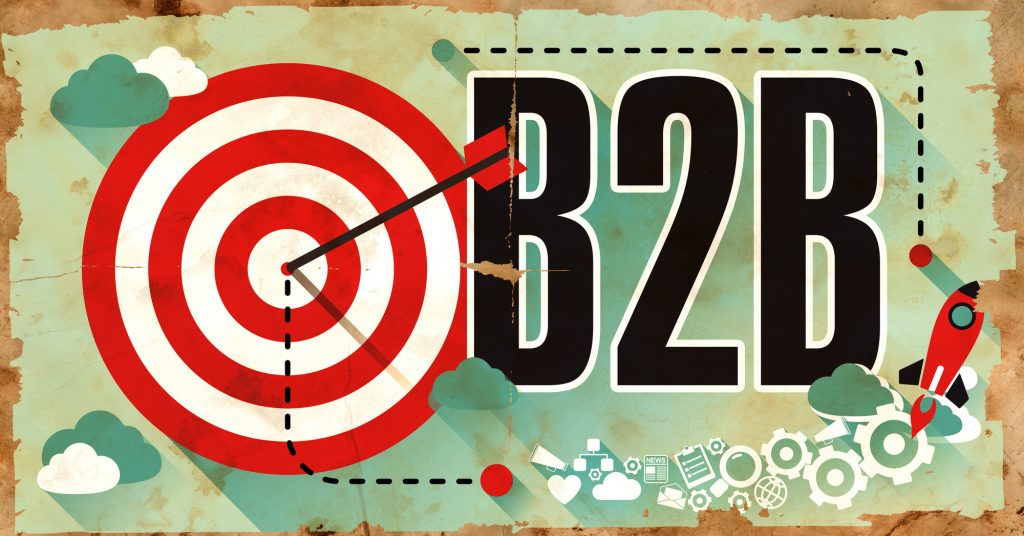 According to Frost and Sullivan, B2B e-commerce will hit $12 trillion by 2020.
While some of the same principles of B2C apply to B2B, the business systems that support the latter differ in scope, complexity, and scale. It is therefore important to employ the correct systems for your customers.
This article will take you through everything you need to know about B2B marketing and the best strategies to employ for your business.
What Is B2B and What Does B2B Mean?
This simply means "business to business" and refers to businesses whose primary focus is selling to other businesses rather than to individual consumers.
Who Needs B2B Marketing?
Any company that seeks to sell to other companies requires business to business marketing.
Marketing campaigns in this category are aimed at individuals with influence or control over purchasing decisions.
Here are some tips to help you design an effective marketing strategy.
1. Web Development
A website is not a "nice thing" to have. It's something you must have. This is a platform to provide information, show your authority, and convert site visitors into leads.
Just as with B2C companies, your website has to provide superior and relevant content for your visitors. Including real-time interactive tools like chatbots is an excellent way to improve communication.
Also ensure that:
Your site is easy to navigate.
Your customers can easily find the key information quickly.
You have your contacts, location and a contact form for easy contact.
Aside from the above, ensure to create good, actionable content that your audience will find useful.
2. Engage a Lead Generation Agency
B2B lead generation companies can help link you up with businesses looking for your exact offering.
It does this by finding the best leads that can be converted into customers.
Here is how B2B lead generation companies can help your business:
They can give you more strong leads within short periods of time.
A lead generation firm will only give you good leads that have higher chances of conversion.
They can give your advice on the best methods and strategies to employ with the leads for better success at conversion.
Remember, not all leads can convert. A lead generation agency focuses on getting you strong leads with the best chances for conversion.
3. SEO
89% of buyers use the internet to research on B2B companies. Further, 73% of searchers will not go past the first page of Google.
This shows how important it is to optimize your site.
SEO rules are constantly changing, which necessitates you to keep updating yourself every so often.
Here are a few tips to help give you optimize your business:
• Mobile first indexing
The mobile first indexing focuses on ensuring your site is accessible and easily navigable when using mobile phones.
More and more people are using their mobile phones to access the internet. A mobile-friendly site decreases bounce rate and load time while increasing dwell time.
A visitor who gets on your site using their mobile phone should have the same experience as a visitor using a desktop.
They should be able to view text and visuals as well as navigate through the pages seamlessly.
• Use longer keywords
Optimize all your web pages with longer keyword phrases.
Most key engine searches have longer keywords. In addition, people who use longer keywords have a higher purchase intent and are easier to convert.
4. Supply and Procurement Exchanges
These are sites that focus on niche markets where purchasing agents or procurement officers can shop from different vendors.
These can be in healthcare, construction, hospitality, and so on.
The advantage of being listed on these sites is that visitors on these sites are looking for items in your niche. For this reason, you have high chances of conversion.
5. Manage Your Reputation
53% of business to business buyers rely on recommendations from peers to make purchasing decisions.
It never hurts for a company to work on, and have a good reputation in the market.
People want to do business with reputable companies.
For this reason, it's important to employ social listening skills to find out what information is out there about your company. A good starting point is to look at the reviews.
You can also be proactive about it by requesting companies you have dealt with to post reviews about your business or customer testimonials.
You can use these in your blogs, for email marketing, and in other marketing materials as well.
An added benefit of having many reviews is that it helps with your SEO as well. Google, uses reviews to do their search engine ranking, therefore, the more, the better.
Other things you can do is participating in industry events and speaking engagements. This can help increase visibility and brand awareness as well.
6. Work on Retention as Hard You Work On Conversion
Bringing a new customer on board costs 5 to 25 more times than retaining an old client.
Even for a company with a big marketing budget, client retention makes more business sense.
Here are a few ways to increase customer retention:
• Enrich your customer experience
The best B2B marketing examples have one thing at the core: the customer. Despite your best efforts, things might go wrong from time to time.
Put your customers first in such cases to ensure speedy and agreeable resolutions.
• Set, and then exceed expectations
This means going beyond customer satisfaction and seeking ways of customer excitement.
• Continuous selling
Selling one thing to a customer, then trying to sell another can be off-putting to your customers.
More so if you are selling at the wrong time. A better way to go about this is to negotiate a continuous delivery plan on the items they buy from you.
This then allows you to have a contractual agreement to deliver certain items after specific periods of time.
You Must Up Your Game
Marketing is the mainstay of any business.
Unfortunately, B2B marketing has cut out an image for itself as being unimaginative, rigid, and dry.
The business landscape is changing rapidly and unless businesses adopt more creative strategies, they are bound to lose big time.
Want to improve your B2B lead generation strategy? Check out more of our blog.