Looking to draw more eyes and, in turn, more dollars in 2018? Look no further than video SEO services — the major untapped opportunity of the year.
Here's why.
Research shows that by the year 2021, around 80% of Internet consumption around the globe will be video-based content. In fact, between 2016 and 2021, online video traffic worldwide will rise threefold.
Now is the perfect opportunity to take advantage of video to boost online traffic for your business. Here's a rundown on how video SEO services could help you to achieve your goals.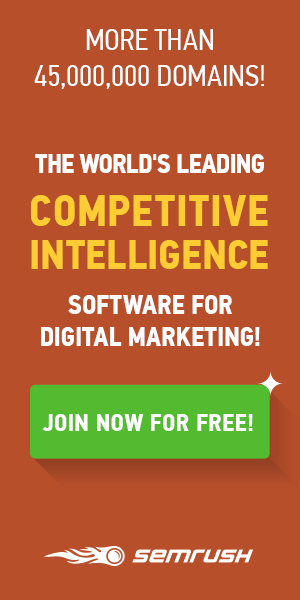 Let's jump in!
Why Video SEO Services?
Perhaps for years, you have been working hard to keep your website fresh, generating a plethora of content to rank on search engines, especially Google.
However, today's search engine competition is fierce. Reaching Page 1 — and especially Position 1 — of a search engine's result pages is extremely challenging. The sad truth is that not every article you write and post on your website will attain a high Google ranking.
To maximize each article you've written, why not turn the articles' content into videos? Then, you can simply publish these videos on YouTube, which receives around 1.5 billion visitors every month.
Of course, if you don't approach video optimization correctly, you won't get the results you want from this highly popular platform.
Ranking on YouTube
Approaching video optimization on YouTube is slightly different from regular optimization on search engines, such as Google.
For example, if you use the keyword "marketing," you may end up getting 5,000 searches on Google. However, the same keyword may get you only 50 searches on YouTube.
For this reason, you may want to utilize YouTube suggest every time you research a keyword for a video that will go on YouTube. YouTube suggest will essentially let you know what Internet users are looking for. Then, a provider of top-quality video SEO services can take into consideration which keywords will rank the highest for videos versus which ones will rank the best for a Web page.
If you're able to keep visitors on YouTube because you have produced good, high-ranking content, this popular social media platform will be more than willing to promote you at no cost.
That's right. For free.
But you've got to get your video optimization right.
The Right Topics
One of the most important steps you can take when producing an online video for your business is to choose the right topics.
As we mentioned earlier, for starters, you can simply take your company's existing content online and transform it into catchy video content. To do this, first, find out what your top-performing blogs are — the ones that generated the most interaction. Then, repurpose these blogs into video.
Second, analyze your company's competitors. Basically, look for YouTube channels that are competing with yours, and find out which topics these channels are covering. Then, model them — it's as simple as that.
Another smart move is to take some of your video content ideas and run these through the YouTube autocomplete tool. This tool will generate for you today's most relevant content topic ideas.
You can't beat that.
Tips for Engaging Your Audience
Of course, securing great content ideas is only half the battle when it comes to using video content to boost traffic to your website.
Be sure that your video's thumbnail, title, and description are good, too. Otherwise, no viewer will be enticed enough to click and view your video.
Choose a title that is intriguing and matches with a highly searched topic. Also, be sure that the video thumbnail features bold colors.
When it comes to the description, try to make it 200 words long at a minimum. Also, try to incorporate the top keywords you discovered in your research. A well-written video description is golden when it comes to increasing your chances of getting a video ranked.
The next-most-important thing? Make sure that your video's first 15 seconds are awesome. In other words, you've got to hook every viewer in.
Providing an exciting teaser or preview of what your video discusses is one of the best ways to get the viewer engaged right off the bat. But your job isn't over when the video is over. At the end, be sure to ask your viewers to subscribe, comment and like.
You can also utilize cards for promoting call-to-actions and other playlists and videos. In addition, feel free to include a detailed end screen for promoting more playlists or videos on your YouTube channel.
And another thing? Try to keep your video on the longer side. You'll notice that the top-performing videos online are generally those that are longer in addition to being high quality.
Keywords
Let's take a look at keywords in a little more depth.
Earlier, we mentioned adding keywords to your video description. Your video title also needs to include the main keyword you're targeting.
In addition, be sure to include secondary keywords in the text of your video — something a provider of video SEO services can easily help you to do. Again, this will boost your chances of attaining a higher video ranking.
Promotion
In addition to creating and optimizing your video for World Wide Web users, you absolutely need to promote it to draw as many people to it as possible. Immediately marketing your video once it's published will help to boost the view velocity, thus enabling it to appear more in searches.
So, how exactly should you go about promotion?
First, be sure to email the video to everyone on your company's email list. Second, push the new content on social media sites, such as Facebook and Twitter.
Third, embed the video in a new blog. Finally, promote it in a paid advertisement, which may further increase its chances of being seen.
How We Can Help
We offer top-of-the-line resources designed to help you to generate more traffic to your business's website. For instance, we offer a keyword suggestions tool, a keyword density checker, and even a complementary keyword ranking tool.