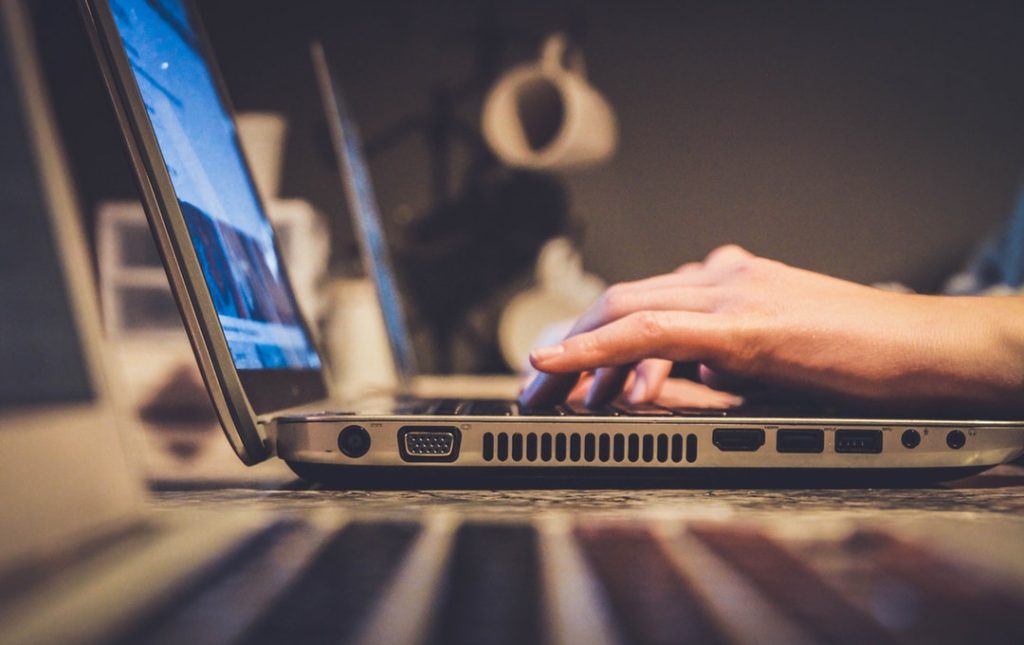 Every business in 2019 wants to know the biggest trend in online marketing.
It helps you stay current and keep up with competitors, but it also shows you the future of digital marketing.
With everything always changing, it can be hard to know what the next best thing is going to be. Finding a way to keep up with trends is difficult.
If you want to find out about the emerging trends in marketing and what others are using, check out the comprehensive list below. It may help you find a way to shine above the rest.
The Biggest Trend in Online Marketing: A List
While there may just be one big trend in online marketing, there are actually several that are really important to know about.
Any business that wants to be competitive in this world needs to be aware of what other businesses use and what may work better for them. Here is a list of 10 trends in online marketing that are being used all over the world today.
1. Search Engine Optimization (SEO) A/B Split Testing
SEO A/B split testing will let you isolate specific variables that are positively impacting website traffic. You can use this information to target which content you need to change and which content you want to leave as is.
It's a tool that allows you to get the most out of what you already have on your site and also figure out where you can improve. Not only is it going to increase your traffic even more, but it helps you identify what the strengths are and what is working!
SEO services, such as SEOgine, are excellent for businesses just starting out with SEO or businesses that have used it in the past. Working with an expert in this area will help you maximize the benefit.
2. Personalized Marketing Methods
Personalize your marketing if you want to stand out. You can personalize your content, products, or emails. There are not a lot of limits when it comes to ways that you can personalize what you are doing to connect with customers.
For instance, if you can access purchase history for your consumers, you can likely access consumer behaviors and the links that they engaged with as well. Customize your content based on this type of information!
Over 78% of consumers will only engage with brand offers that have personalized their past experiences. It is important for the consumer to feel wanted and valued. Personalized marketing helps you do just that.
3. Artificial Intelligence
Artificial intelligence (AI) is able to help you figure out behaviors and patterns that can be analyzed. Using data from social media or blogs can also be a benefit of using AI because you can see how consumers find out about you.
You are able to optimize and automate the type of service that you can provide to your customers using AI because it is more specific. Not only that, but it helps you save on costs and grow much faster as a business.
4. Chatbots
Chatbots are a type of AI technology that will instantly message people that are visiting your site or request help. 1.4 billion people actually do interact with chatbots that are currently being used online, so the smart businesses are using chatbots now or are planning to use chatbots in the future.
Not only are chatbots an easy way for consumers to interact on your site, but they help you save money. Chatbots are a great customer service tool that allows the customer to get fast and prompt information. They easily can access purchase history, are responsive to any message, and can easily repeat tasks all day long.
Having a chatbot allows you and other employees to focus on other areas of need while they deal with the online questions. It can be a really useful addition to a website that gets a lot of traffic already or wants to get more in the future.
5. Inbound Marketing Strategies
If you want marketing that is more personal and less invasive, inbound marketing may be the answer. This type of marketing is great for attracting customers and prospective customers within a b2b market.
You produce good and useful content that can be used to show that you are a credible business in the field. This invites customers in rather than targeting them with advertisements and marketing tools. Do this by using social media, omnichannel marketing, and automation.
Using inbound marketing helps you to create a brand reputation instead of just focusing on specific targets. You can see how this is better for long-term thinking.
6. Programmatic Advertising
When you use AI to get advertisements, you will be able to target more specific consumers online. This is programmatic advertising! It focuses the ads that are automatically bought on areas that you need help in.
If you need real-time bidding for your website, programmatic ad buying can help you be more focused on those areas. It is efficient and easy, which makes it perfect for a business that needs to focus on other things.
7. Video Marketing
Using video in your digital marketing strategy is crucial in today's world of YouTube and Snapchat.
Consumers will interact with your videos when able to do so and a lot of them think that watching a video based on a product or business helps them be more confident to buy the brand.
Use a variety of platforms when you start with video marketing because people watch videos on just about every social media platform there is today. Live video, in particular, is starting to become extremely popular.
8. Geo-Marketing
Precision and accuracy are what geo-marketing is all about. You can get closer and closer to potential consumers using this strategy.
While geo-marketing itself has evolved with the help of geo-fencing and other improvements, the basis of it means that you can target locations of people and attract them to your business by creating awareness.
Try to focus your attention on areas that have a lot of people within your targeted demographic and see how awesome this tool can be to help you gain more traction. Use digital ads, push notifications, and much more to make this type of marketing work for your business.
9. Accelerated Mobile Pages and Progressive Web Apps
Speaking of geo-marketing, a lot of people use their smartphones today to do a lot of different things. This includes web browsing, texting, and shopping!
Search engines are able to drive a lot of traffic for any business, especially the big names that are most commonly used. When someone has a question while they are out in public, do they wait until they get home to look it up or do they pull out their smartphone and do a simple search?
If a website takes a long time to load, the bounce rate is going to increase and this lowers rankings on search engines. Accelerated Mobile Pages (AMP) was started by Google and helps pages load in half a second or less.
Progressive Web Apps (PWA) creates a space between responsive websites and the connected apps. You can help your website load faster and improve your ranking while also getting rid of the high cost that comes with building an app.
10. Voice Recognition Searches
Voice searching is more popular now than it has been before as a result of better voice recognition services and the popularity of smart speakers. Just with a verbal command, people can buy things from home.
Consumers may choose voice search because it is easier and faster to talk out loud than to type, especially for older folks that are not as tech-savvy. You can also do this while you are working on other things, making it good for busy lifestyles.
If your website takes a while to load, it may be time to invest in a good web designer that can help with optimization and collaboration with voice search capability.
Finding a Strategy That Fits Your Business
You might be feeling a little out of the loop after reading about all of the strategies that other businesses are already using, but don't worry. You can easily catch up!
Remember that businesses must use the next best thing for their marketing, advertising, and operations to be effective.
In order to be a contender in upcoming years, you have to pay attention to marketing trends and the biggest trend in online marketing. It helps you stay current, efficient, and interesting to the consumer.
To get some extra help with using a new strategy for your operations, check out our article on how to make your site less vulnerable to changes in search engine algorithms.