Are you losing patients because your dental practice isn't online?
More than half of all dental patients search for a new dentist using online search engines like Google, Yahoo, and Bing. If you have a website that is optimized for searches, you stand a much better chance of attracting new business.
You may have heard of SEO or search engine optimization. It seems complicated but it's actually an easy way to attract new business.
SEO for dentists relies on several factors that we'll cover in this article. It's important to know when you can do it yourself and when to involve an SEO professional.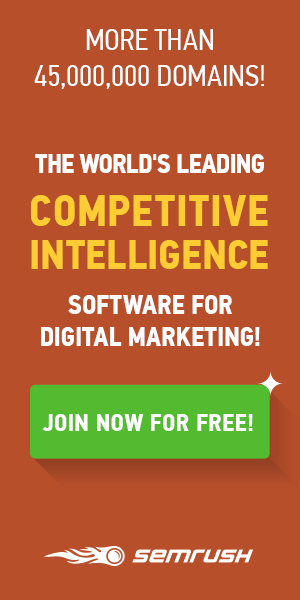 1. Using the Right Keywords
You should always make sure to list all of your services on your website. When patients search for services, they use keywords like "cosmetic dentist Austin TX" or "braces Austin TX."
Make sure that your website lists your name, address, and phone number on the home page and contact page.
Create a short paragraph about your practice that has your city and state, contact information, and a few keywords like "dental" and "accepting new patients."
SEO professionals can help you determine which keywords your patients are searching most often. You're looking for keywords that relate to your services and location.
Each page of your website should contain original writing that describes the services that your local dentist office provides.
If the writing is not original, it will count against you because search engines prioritize original content.
2. Optimizing Your Google "My Business" Page
Having a visible business page on Google is a great way to increase the visibility and local rank of dental businesses.
Verify your business and make sure that you use a local phone number instead of a 1-800 phone number. We're looking for ways to make your business accessible to local searchers.
Use the full name of your business and the exact address. It's very important that you use the same business name, phone number, and address for everything you put online.
SEO for dentists is all about brand recognition and awareness. You can always supplement your online marketing efforts with print media campaigns.
The great thing about marketing online is that you can customize your advertising efforts for location, time of day, and search terms.
In other words, your ads would appear when someone searches for the term "dentist" and your town.
3. Optimizing Your Website for SEO
If you're not comfortable making changes to your website, see about contacting an SEO professional. They can help you make sure that all the details on your website are correct.
For example, experts recommend that you should have a different page for each one of your services.
It lends clarity and helps dental businesses achieve a higher local rank.
You should also have title tags on each page, which are brief descriptions of the content of your page that often contain the name of your business.
There are so many little details that go into effective SEO that it may seem overwhelming.
SEO professionals are used to creating visible, optimized websites and can help you craft a site that stands out from your competition.
You can also look for a dental SEO company that will help you with getting five-star Google reviews and call tracking.
You're looking for a company that will help you manage the details, create original content, and maintain a clear and well-organized website.
4. Link-Building and Outreach
After your website is optimized, you should focus on getting your business listed in as many directories as possible.
When search engines like Google and Bing are organizing and prioritizing businesses, they do consider the number and quality of your links.
How many businesses link to your website? Which businesses or services do you link to?
You should submit your business to the Yellow Pages online and your town's Chamber of Commerce.
Make sure that you use the same telephone number and address for each directory. So much of brand recognition depends upon consistently in your advertising.
You should also look into having your dental practice included in national directories like the American Dental Association.
If you're wondering how to get started, a great way is to create a Facebook page. It provides your current patients with a way to reach you quickly.
You can share information about healthy eating and other ways to maintain a healthy smile.
How Can I Get Started with SEO for Dentists?
Take a look at your website and start to think of ways that you could improve it. Once it's optimized you could be looking at doubling or tripling your weekly traffic.
One great thing about establishing a Facebook page is that you could be generating a lot of new business. About 20% of all new dental patients come from friend and family referrals.
You should consider talking to an SEO pro. They can help you quickly establish your online presence and move you up quickly in local search results for dentists.
When you're hiring an SEO professional, ask them how much they were able to increase other clients' page views and conversions.
You want people to view your website, but you also want them to book appointments. And after they come in for their appointment, you want them to write a positive review.
Creative Ways to Boost Your Website's Visibility
There are so many great ways to reach out to new and existing patients. Once you're on social media, you should focus on creating unique, easily shareable content.
You could make a video that features the dentists from your practice, or you could run a small contest for free services.
People want to patronize businesses that they feel connected to, and there are a lot of people with irrational fears of the dentist.
Your job is to make them feel welcomed, at ease, and inspired to improve their dental health. Working with SEO professionals can go a long way to making your dental business more visible, more easily searchable, and more fun.
Take the time to look around our website. We've got a lot of solutions in this short tutorial.