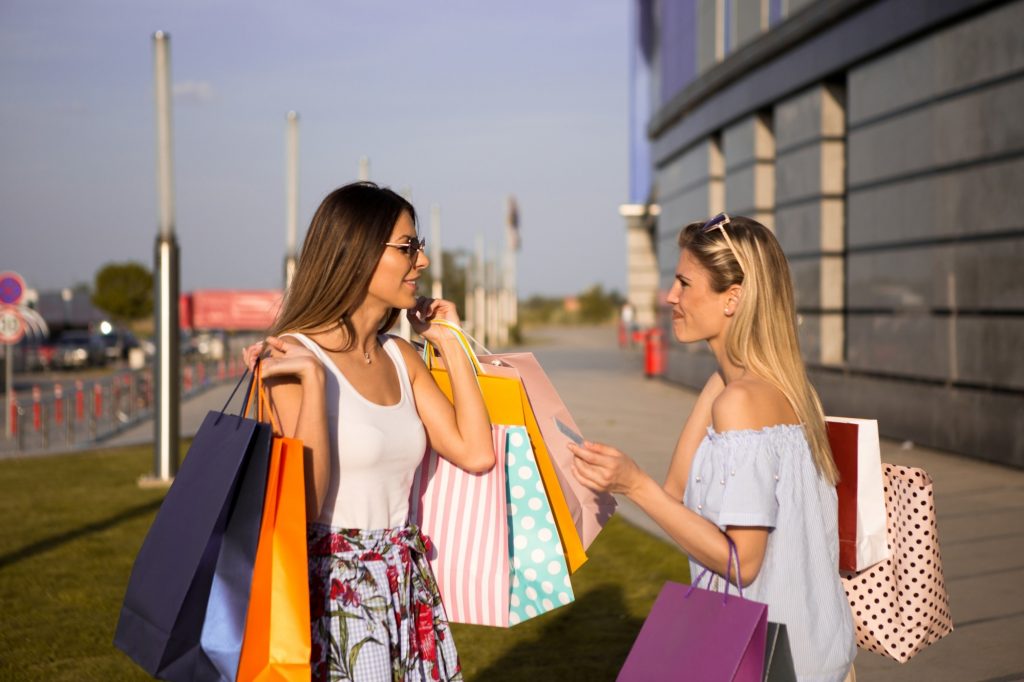 The United States is home to over 30 million small businesses. For most small business owners, edging out their competition is a top concern. The only way to gain the lion's share of your market is by investing time and money into effective marketing campaigns.
One of the busiest times of the year for most businesses is the summer. Kids are out of school and people are looking to spend a few dollars in search of a great time. Regardless of what type of business you run, capitalizing on the increased sales opportunities available during summer is a must.
Are you looking for a way to attract more summer sales? If you answered yes, then consider the helpful tips below.
Focus on Key Sales Dates during the Summer
Ramping up your marketing efforts before a specific holiday or time of year is important. The only way to know when these increased marketing efforts are needed is by making a schedule of important dates. Some of the most popular days during the summer months are July 4th and Labor Day.
Rather than letting these important days pass by unnoticed, your main objective needs to be promoting sales to correspond with these dates. Most retailers focus on selling American-themed merchandise and patriotic-themed services during the July 4th holiday.
Often, Labor Day is considered the unofficial end of summer. The key to using these dates to your advantage is developing a campaign and promoting what is being offered months in advance. Waiting until the last minute to promote seasonal sales may lead to less than stellar results.
Consider Summer Sales Trends
Staying modern and hip is important for business brands trying to appeal to younger consumers. The last thing you want is for your business to view as old-hat or outdated. Instead of being oblivious to what is going on in popular culture, try to figure out popular summer sales trends.
The summer is a popular time for things like weddings, beach trips and attending music festivals. Once you have identified popular sales trends during this time of the year, your next mission should figure out what products or services you have that can add to these events.
For instance, if your business specializes in selling personalized water bottles, running a special for wedding parties is a good idea. Most couples love getting the people in their wedding customized and unique gifts. These water bottles may be just what a couple is looking for, which means you will have no problem making a sale.
Use Social Media to Promote Sales on Excess Inventory
If your business specializes in selling certain goods, then chances are you have excess inventory. Most businesses order a great deal of seasonal inventory yearly. If you have lots of this seasonal inventory in stock and need to move it in a hurry, letting it go for an affordable price is a must.
Clothing suppliers have been using the power of social media for years when it comes to advertising promotional marketing campaigns. The more people you can inform about sales on seasonal merchandise, the easier it will be to sell it all.
The key to having success with social media marketing is identifying your audience. Once you know who your demographic is, you can develop content to appeal directly to them.
Prepare for More Mobile Traffic
During the summer months, people around the United States are moving around more. This means that a business will receive an influx of mobile traffic to its website. If the website your business has in place is not optimized for mobile devices, now is the time to make a change.
Failing to have a responsive website may lead to you losing several quality sales leads. If you have a brick and mortar storefront, encourage people stopping by to check in on social media. The more check-ins you receive, the easier it will be to garner more attention online.
If you are not sure about how to market your products or services to consumers using mobile devices, consulting with professionals like Websuitable is a good idea. The money paid for this professional marketing help will pay off because of the increased traffic your site will receive.
Email Marketing Campaigns Can Be Effective
Some business owners focus so much time and energy on driving traffic to their website they forget all about other effective marketing techniques. One of the best ways to reach out to a larger audience is by developing and executing an email marketing campaign.
A well-written and engaging email can help you attract more consumers and grow your bottom line. Having success in the world of email marketing will be much easier with the help of professionals. Most business owners don't have the time or the skill to manage these campaigns alone, which is why paying a marketing company to help is a good idea.
Summer-Themed Content Is Essential
Keeping the content on your website current and engaging should be one of your top priorities. Many business owners make the mistake of setting and forgetting their website, which prevents them from attracting more sales leads.
Having summer-themed blogs can help you engage with a new audience and win them over. Not only will you want your content to be infused with summer-themed topics, but you also need to focus on keeping it industry-specific.
Reaching Out for Professional Help
Fining the right marketing methods to increase summer sales is no easy task. Therefore, hire professionals to help with this work.
Taking the time to research the marketing companies at your disposal is important before making a hire. Ideally, you want to choose a company with lots of experience and a proven track record.