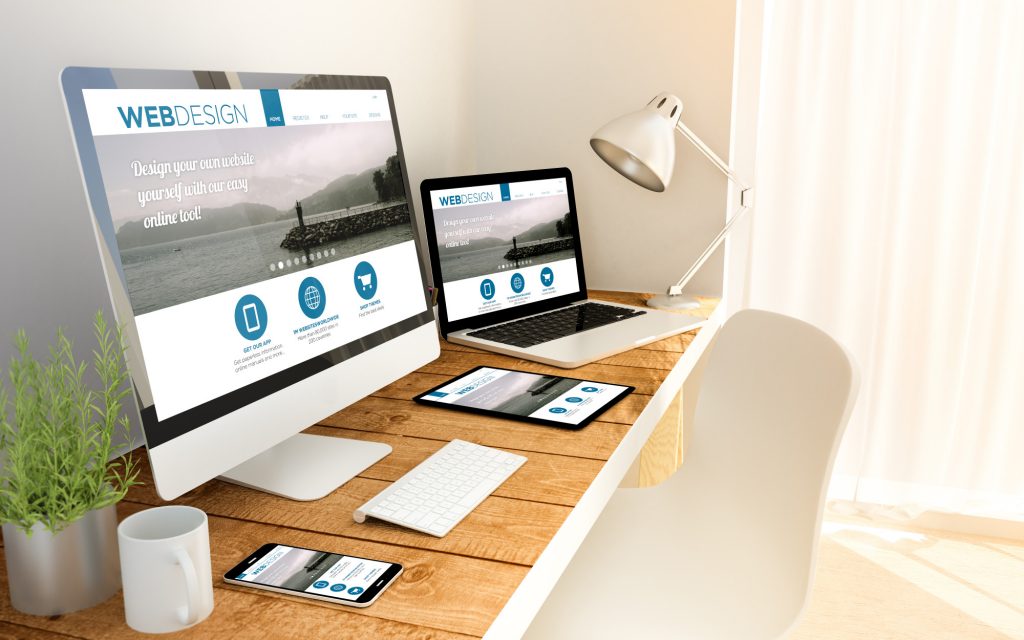 With much of today's activities taking place online, it's always good to know what are the elements of a good website. Customers don't like wasting time on websites that are slow and hard to navigate.
Effective website designs can help promote your brand and small changes to your website can help make better sales. The following elements are what users expect when it comes to using a website with ease.
Have Simple Navigation
You don't have to complicate navigation on your website. Make sure getting around your website is easy and intuitive. Keep navigation menus to a minimum and make sure they are easy to identify and use. You should aim for five to ten navigation menu items, depending on the site you're building.
When building a website, keep in mind what users want. Make sure your website interface isn't complicated and that your site has directions to help users find locate painlessly. Avoid sophisticated sub-navigations and overly animated hover effects.
Make sure visitors can quickly find the information and content they need and without frustration. If your website features parallax scrolling, for example, you should consider to include directional arrows for improved user-friendliness.
Choose the Right Color Scheme
The color scheme is one of the most crucial website design elements. Choosing the right color scheme can set you up for greater success. The color palette and fonts you use directly influences your visitor's perception of the site.
To help narrow your scope, pay close attention to your audience demographics and the industry perspectives. Photographers, for example, may want to use white and black to showcase the vibrancy of their photos while accountants may want to use deep blue to indicate professionalism.
Build Strong Aesthetics
We are living in a world where aesthetics matter so visually pleasing websites often attract the most traffic. It only takes a click for prospects to navigate away from your website. For this reason, attracting users immediately is critical.
Use stunning visuals to draw visitors into your website. Utilize animations, flash intros, and scrolling texts sparingly. Also, include high-quality images and white spaces.
White spaces are web design elements that help make sites attractive. The good thing is that white spaces don't have to be white. These "empty spaces" between elements of your pages will make your website less cluttered, allowing your visitors to digest your content with ease.
Account for Mobile-Friendliness
Your company should always have a mobile-friendly site. This is because most online searches nowadays are done using a mobile device.
It's going to be hard for prospects to evaluate your offerings from their mobile device if your website doesn't have mobile-friendly layouts. This could lead to high bounce rates and penalization by Google (Google loves mobile-friendly sites). Having a responsive mobile theme is ideal.
Consider Your Hero Images
Create a strong visual experience by using large and responsive hero images. Hero images encourage users to scroll and continue reading. And making sure they are visible from both desktop computers and mobile devices makes for a good user experience.
One of the best ways to use this element is by placing your hero image in the background with other content and text on top. Whatever your approach, large images can help deliver your message visually without having to rely on a bunch of texts.
Get Formatting Correct
Most users scan web pages before reading so visitors might not read your posts if they aren't formatted correctly. Keep in mind that content that's formatted well is easier to read and suitable for skimming and scanning.
Using H1, H2, bullet points, tags, number lists, etc. is an excellent way of breaking down your content. You may also use italics and bold to make the most critical parts immediately visible. Also, consider mixing in short sentences and paragraphs.
Include a Call to Action (CTA)
Make it clear what you want visitors to do on your website. CTAs indicate a step an interested visitor should take. To help turn leads into conversions, use phrases such as "buy now" or "request a quote." Remember, your call to action should be visible.
Another common CTA is the signup form. If your goal is to get visitors to sign up, create a signup form that stands out and place it in a prime location. Your form should not require a reader to answer many questions, and it should be easy to fill.
Have Clean Backend Coding
It's not always easy to visually notice what are the elements of a good website. Backend coding is one of the most important modern design elements of a website. This is because it helps improve the functionality of a website.
Depending on how you want your site to perform, your website might require a great deal of coding. You should consider this design element if you want your site to load quickly and for visitors to navigate flawlessly. If you need help, hire a professional to create for you an attractive creative website design that meets your business needs.
Write a Good "About Us" Page
The "about us" page is one of the most visited elements on an effective website. This page offers you a chance to tell your story but keep it simple. To sell your story, make it personal, exciting, and up to date.
Tell your audience exactly who you are and what you do. Give visitors just sufficient information to attract them.
Your site visitors will likely feel more confident to engage with you if they know precisely who they're dealing with. In this section, you can highlight your company goals and philosophies or how your company came to be. You may present your information attractively by creating an engaging and humble portrait of your team.
What Are the Elements of a Good Website?
When it comes to websites, first impressions are incredibly important. It's often the first point of contact consumers have with your organization. This is why understanding what are the elements of a good website is so critical.
Paying close attention to the factors listed above can help you to create an overall good experience for your visitors. For more tips and advice, check out our blog.