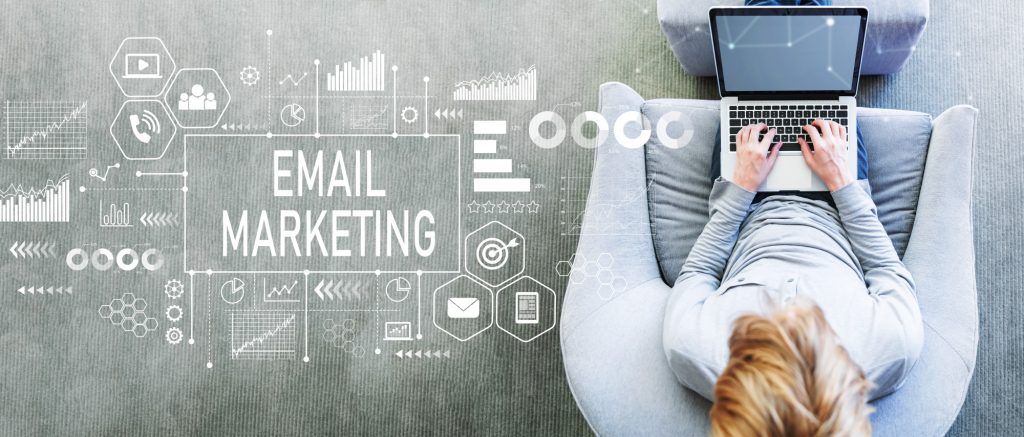 Did you know 99 percent of consumers check their email at least once per day? If you're not sending them emails about your latest ads and offers, you're missing out.
Of course, just sending an email doesn't mean you're going to get high open rates and click-throughs. To get the results you want, you need to have an email marketing plan designed for performance.
So, how do you create an effective strategy for email marketing? You can start with this guide.
Set Your Email Marketing Plan Goals
The first of our email marketing campaign tips will sound familiar. Before anything else, sit down and ask yourself what you want to do with your email campaign.
Is your goal to increase traffic to your site? Do you want to entice customers to become repeat buyers? Or maybe you just want to increase sales as a whole.
Knowing what you want to do with an email marketing campaign will help you plan more effectively. It will also make it easier to determine how successful your campaign was.
Learn about Your Audience
You may think you already know your customers. What do you really know about them, though? It's time to do some research.
You can start by looking at your sales data. Are there certain times of year when people buy more from you? Do people tend to spend more when you have sales?
You should also look at demographic information. This includes information such as where your customers live and how old they are.
Finally, you'll want to learn about what kinds of messages they respond to. Any data you've collected in the past can help. If you've run an ad campaign, you may be able to see whether Version A or Version B was more effective with your audience.
You'll also want to know about which channels your customers and visitors arrive from. Different messaging drives clicks across different platforms. What draws in customers from Instagram may not be the same messages that drives PPC clicks.
Adopt the Right Technology
Now that you know your audience, it's time to choose some technology to back your email marketing campaign.
You'll want to be sure to choose the best email marketing software for your campaign. The software you choose should make it easy to build and segment lists.
It should also have tools for automation. After all, email marketing can be time-intensive. You want to make sure that your team is free to have conversations with your customers.
Finally, you'll need to find tools to integrate with your software. If you want to know how many click-throughs you're getting, you'll need to have tools to measure this statistic. You may want to measure other statistics as well, such as open rates and conversion rates.
Choose the Right Type of Emails
Now it's time to consider what your campaigns will actually look like.
If you have several target demographics, you may want to design a campaign to appeal to each. You may also want to design different campaigns for different times of the year. You may send emails with different offers.
You should make sure you understand the different types of emails available to you:
Promotional emails offer a sale, discount, coupon, or other promotion
Relational emails offer updates, company news, and so on
Transactional emails confirm sign-ups, acknowledge changes, or confirm an order
All types of emails are important for marketing. Promotional emails carry sales and coupons, which encourage people to visit your site or buy something. Relational emails help you build relationships and share content with your customers.
Transactional emails are important. They can also be part of your marketing strategy.
Think of email reminders about abandoned shopping carts or a welcome bonus. If someone has bought something, you can include product recommendations.
Choosing the right type of email is important. A person who has just bought something from you doesn't want to receive a time-limited discount code for that same product. A promotional email may not be appropriate to send to your influencer marketing team.
Build a Targeted Email List
Once you've chosen the types of emails you want to send, you'll need to build your email lists. You should be segmenting your list so you can reach the largest number of people with any message.
Segmenting your list allows you to reach the people with messages they're most interested in. Not everyone will be interested in your weekly company updates. Your newsletter subscribers may be.
Your influencers may not want to receive a promotional discount code. They do want to share exciting news.
Even your promotional emails should be segmented. A new parent has very different concerns than a person thinking about retiring. They might both be looking for ways to manage their money.
Create Your Campaigns
Now it's time to create your campaign. What do successful email marketing campaigns have in common?
Most of them have great copy. The subject line grabs attention, as does the preview copy. Once the recipient has opened the email, they want to keep reading.
You should also think about the design of the email, and the images you include. Finally, don't forget about accessibility. Your email should display correctly across as many devices as possible.
Track Your Email Marketing Success
The last thing you should include in your email marketing strategy is information about how you'll measure success.
This section will define the metrics you'll use, as well as the tools you'll use to track that data. Finally, it will outline what "success" looks like.
If you want to drive sales, then success will be an increase in conversion rate. If you just want to get eyes on your website, then measuring traffic is important.
Make sure you include opportunities to test your messages so you can compare success rates.
Hit Send on a Better Strategy
Now you have a handle on how to create an effective email marketing plan for your business. With the right tools and a clear vision, it's easy to get started.
Email marketing isn't the only way to grow your business. Check out more marketing tips and SEO tools to power your business forward.