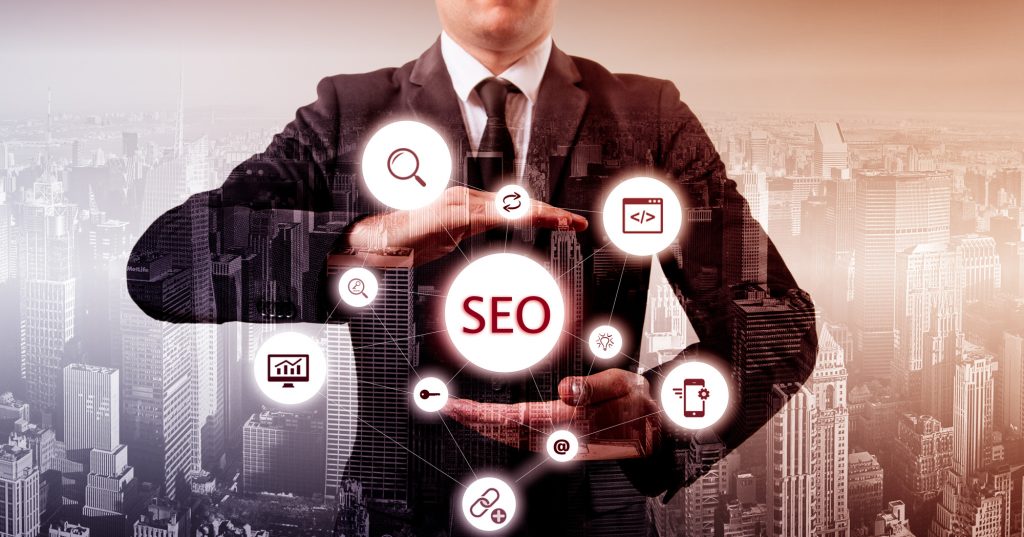 Did you know Google's algorithm takes into account more than 200 factors to rank your website?
Now more than ever, businesses rely on their websites to grow and attract more customers. If you have tried DIY SEO with no significant results, chances are you need help with an expert.
Read on to learn the top reasons why you need help with SEO.
1. SEO Changes Too Fast
Even if you think you have a strong grip on what SEO entails, it changes too fast.
Although everyone talks about the basics of SEO, the Google algorithm can change up to 500 times per year, which equals to 10 times a week. Unless you're an SEO expert who does this for a living, you might find it extremely challenging to keep up.
If you're a business owner who wants to attract more traffic to your website, you might find it nearly impossible to conduct business and still have time to stay on track of SEO.
Because SEO changes rather fast, having an expert handling your website's optimization will allow you to focus on growing your business.
2. Quality Content
Even if you have the right number of keywords, you might not get the SEO results you want without quality content. Much of SEO depends on having quality content on your website.
You might be putting the time into writing informative blog posts that are relevant to your website, but an expert can help take your content to the next level.
They will strategize with you to create trending content that is linkable, shareable, and searchable. An SEO expert will also help you decide when and how often to publish new content.
3. Consistency is Key
While you might know the basics of SEO, you might not always be consistent. Because the SEO algorithm changes so much, lack of consistency will put you behind the game.
For example, let's say you are consistent about posting on social media for a couple of weeks, but then life gets in the way, and you stop posting. Lack of consistency won't get you the results you need.
When you hire an SEO expert, they will strategize and execute the plan. Because this is what they do, you never have to worry about a lack of consistency.
4. Link Building is Risky Business
If you have done your research, then you know great SEO also relies on link building. Google crawlers will go through your website to ensure you have links to reliable and quality websites.
You might think you know the difference between a quality and spammy link, but you will be surprised how many mistakes you can make. The last thing you want is to have the wrong external link on your site and lead your visitors to a spammy website.
As the name suggests, SEO experts know the ins and outs of responsible link building. They will take the time to go through all of the current links on your website, identify risky links, and cleaning up your profile.
Because they have the tools and know the tricks, you can be sure they will only add quality links to your site.
5. Analytics is Key
Those who have ever looked at their website's analytics know that they can be quite overwhelming. Even if you're good at identifying all of the data in your analytics, what you do with that information is what matters.
While you might find it interesting to see where most of your visitors come from, SEO experts will look at the analytics and turn it into a strategy.
When they study your website's analytics, an SEO expert will be able to identify blind spots, misconfigured information, faulty codes, and more. They will also be able to identify potential opportunities.
6. Slow and Steady Does Not Win the Race
When it comes to SEO, slow and steady does not win the race. If you're dealing with a slow website, Google will not put your site high on the rankings.
Unless you're an expert, you will not be able to identify the reasons why your website is running slow. You know you need help with SEO if your website takes more than a few seconds to load.
SEO agencies know the importance of having a fast website, and they will look at all of the factors to make it happen for your site.
7. Mistake Will Cost You
While you might think there's nothing wrong with trial and error when deciding on SEO, Google has a different perspective.
Google has a reputation for penalizing sites that make the following mistakes:
Using irrelevant keywords
Keyword stuffing
Artificial backlinks
Relying on cloaking
Having duplicate content
If you make these mistakes, Google will drop your ranking even further, and you will have a lot more work on your hands.
When you work with an SEO expert, you never have to worry about overstuffing keywords or artificial backlinks. They know the price of making mistakes, and they work their hardest to stay clear of them.
8. SEO Experts Have the Tools
Aside from having extensive knowledge of SEO, experts also have tools and software that facilitate the job for them. Because the cost of these tools and software can add up, a regular person might not have access to them.
SEO experts have access to keyword research tools and other software to ensure your site ranks high.
9. They Keep an Eye On the Competition
Aside from working on optimizing your site, SEO experts will also keep an eye on the competition. If you want to rank high with the search engines, you need to set apart from the competition.
The experts will take a look at what the competition is doing and look for ways to set your site apart.
Are You Ready to Get Help with SEO?
Now that you know why you need help with SEO, it's time to get the help of an expert.
Remember, an SEO expert will help you create quality content, keep track of the competition, avoid mistakes, and keep you consistent.
If you enjoyed this article and would like to learn more, check out the rest of our site.