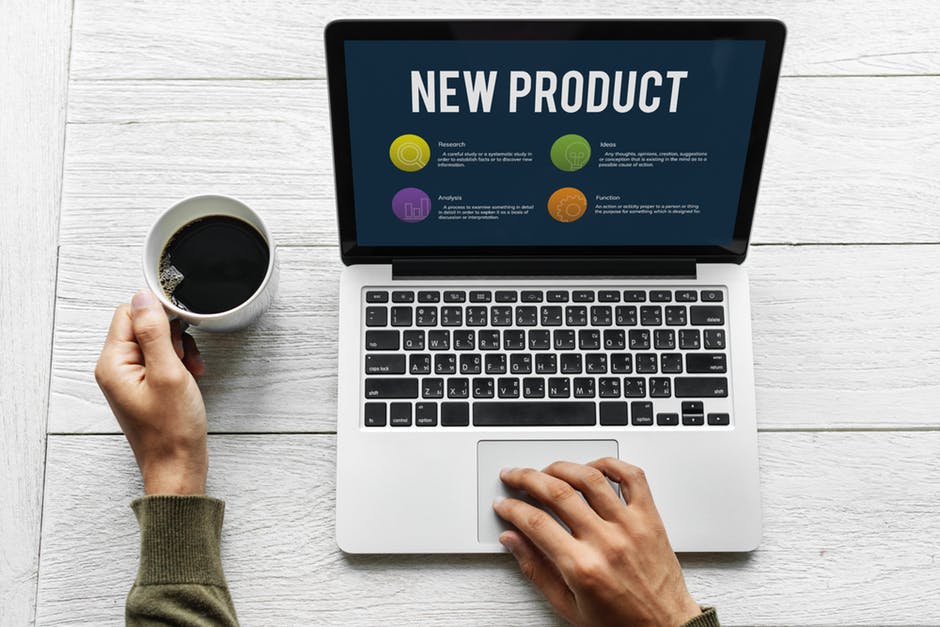 Your company might offer the most revolutionary new product that the world has ever seen. But if you don't market it properly, there's a good chance that it's going to sit on store shelves without selling.
The U.S. Small Business Administration says that small businesses should devote about 7 to 8 percent of their gross revenue to marketing. That includes finding ways to market a product for the first time.
It's not always easy for companies to get new products to stand out in the crowd. There are about 30,000 new products introduced every year.
But you shouldn't let that stop you from trying if you have a new product on your hands. Here are seven of the best ways to market a product.
1. Tease Your New Product on Social Media
As long as your company is somewhat active on social media and has built up some followers over time, teasing a new product on social media is one of the simplest ways to market a product.
You can do it by showing off a small portion of your product to build up some anticipation for it. By showcasing one specific feature, you can drum up interest in the product and get people guessing as far as what the product is.
This is a great way to market a product because it won't cost you a thing. You'll also be able to target a lot of your current customers at one time to let them know about what you have coming soon.
2. Email Your Current Customers About It
In addition to using social media marketing to push a new product, you should also consider using email marketing.
Most companies these days do their best to collect email addresses from their customers so that they can stay in touch with them. They email them about everything from upcoming sales to changes to their opening and closing hours.
If you have a new product on the horizon, send out a special email to your customers letting them know about it. If the product requires some explanation, consider shooting a video for it, too, and posting it to YouTube so that people can see the product in action for themselves.
3. Get It Into the Hands of Social Media Influencers
Social media influencers have started to play a bigger role in marketing for many companies in recent years. There are companies investing millions of dollars every year to have their products featured on the social media accounts run by these influencers.
See if there are any social media influencers in your space that might be able to help promote your product for you. If nothing else, you may be able to find some local bloggers who specialize in covering products like yours to lend a hand.
This can build up some awareness around your new product. It can also give it the "cool" factor that you desire if you're chasing after younger consumers.
4. Run Facebook Ads for It
Lots of companies have stopped using traditional marketing methods to promote their products and services. They're no longer running TV and radio commercials or placing ads in newspapers and magazines.
They've moved away from these marketing methods because they don't always hit their target audience. Instead, they're running Facebook ads for products and services in their place.
While Facebook ads will require an investment on your part, you'll make sure that your product is seen by those who are most likely to use it. This will make your investment well worth it and get you a great return on it.
Learn about how to run Facebook ads and start off slow to see how effective they can be for your company.
5. Hold Special Giveaways for It
To send the demand for your new product into overdrive, it's a good idea to hold a few special giveaways for it when it's first released. There are a bunch of ways that you can do this.
Many companies hold a raffle of sorts for their new products. They allow people to enter the raffle by:
Sharing a post about a company's new product on social media
Responding to an email about the new product
Entering an in-store raffle tied to the release of the new product
Holding a giveaway for a new product will get people thinking about that product. Even if they don't end up winning the giveaway, there's a chance they'll circle back around to buy it once they consider all the ways they'll use it.
6. Sell It at a Low Price Point for a Limited Time
Outside of holding giveaways for your new product when you release it, you should also extend a special offer to those who want to purchase it. You might want to slash the price by 25 to 50 percent to try to convince people to buy it.
Let people know when the sale starts and when it'll end. Emphasize that you're offering an introductory price that won't last long to encourage them to buy your product sooner rather than later.
7. Create Promo Products for It
At the end of the day, your goal when marketing a product should always be to build up awareness about it. You want to put the name of your product in front of the faces of those who might potentially buy it.
Buying promotional products with the name of your product on them and giving them out will build up awareness for your product. Something like this product can expose your new product to as many people as possible and increase the chances of it selling out.
Use These 7 Ways to Market a Product to Your Advantage
As you can see, there are so many ways to market a product successfully. The key is finding the way that works best for your product.
Think about using one or two or even all of these marketing approaches to your advantage. They could help your new product to sell even better than you expected.
Check out our blog for more examples of ways to market products online.