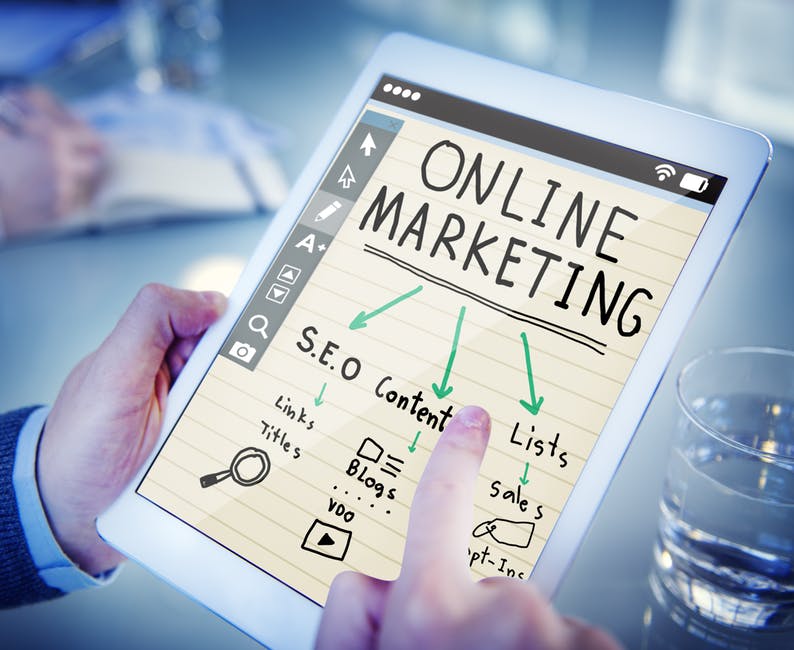 In today's era of digital marketing, businesses must be creative when it comes to promoting a new product or reinventing an old one. The attention span of the average consumer is steadily shrinking.
There are so many things advertisers must contend with when it comes to product marketing. People are spending more time than ever on Social media. It's to the point where businesses must invest in social strategies to remain relevant.
Digital video viewers will watch advertisements if it means they can watch content for free or save on subscriptions. These digital ads roll in various places. They are embedded in TV shows and movies viewed on APPs.
Now platforms like Facebook and Instagram are incorporating ads in between content in their Story features. This adds up to a lot of views.
Video advertisement isn't the only way to be seen. Keep reading for seven examples of successful product campaigns.
What Is Product Marketing?
Product Marketing entails coming up with an idea to create a buzz about a new product, idea, or brand. The ultimate goal is to boost sales for your company and raise brand awareness.
If you pay close attention, you'll realize that when it comes to legendary marketing, it was less about the product and more about the brand. We all know McDonald's sells hamburgers and Starbucks sales coffee. Yet at their levels of success, they still invest in digital marketing to introduce new products.
1. Nike Social Campaigns
Most people that wear athletic gear are pretty much sold on their favorite brands. Athletes need athletic footwear and clothing. Companies like Nike spend millions of dollars paying pro athletes to wear their products.
It isn't enough to see your favorite ballplayer running up the court in a pair of Nikes. The company recently celebrated the 30th anniversary of their "Just Do It! slogan. But their main focus is on brand loyalty and keeping their core base.
To get a return on investment from the athletes they endorse, Nike creates popular campaigns like their, Believe in Something, ad. It featured both professional and amateur athletes, reminding us that we all can Just Do It!
2. Popeye's Chicken Sandwich Craze
Depending on who you talk to, Popeye's chicken sandwich is better than every other fast-food brand. The promotion of their new Spicy Chicken Sandwich was a perfect combination of product marketing meets digital marketing.
Advertising specialists calculate Popeye's reaped $65 million in equivalent media value from the social media frenzy. Most important, the company didn't have to hire actors or a film crew. They let customers do the talking via social media posts and videos.
Social media excitement drew so much attention that the company announced it was temporarily pulling the sandwich from the menu. Their attempt to capitalize on the marketing success in the aftermath failed to garner the same attention for other products.
3. Alfa Romeo Car Line
The Italian luxury carmaker has been around for over a century. In 2017 they launched a product marketing campaign to introduce their new sedan Giulia. They have since expanded the campaign to include their popular commercial, the New Sound of Joy.
The success of the campaign is perfectly crafted driving scenes with three elements. Red cars, perfectly choreographed racing trough curving dark streets, and a woman with a seductive voice narrating the power of the cars.
4. Coca Cola's Share a Coke
For decades Coca Cola has been encouraging us to share a Coke and a smile. For the past few years, they have used product packaging to encourage us to buy a Coke for a friend, family member, coworker, or stranger.
Be honest, we've all stood in front of the soda coolers at local stores looking for our name on the side of a Coca Cola bottle. Even when we came up empty but came across the name of someone we knew, we bought the soda as a goodwill gesture.
Coke built on the success of the campaign by allowing consumers to place special orders for customized sodas.
Coca Cola doesn't just rely on social marketing. They incorporate television, radio, outdoor and cinema advertising into their product marketing.
5. Flo With Progressive Insurance
Whether you need insurance or not, you probably know Flo from the Progressive Insurance commercials. This is another example of a successful product marketing guide.
At some point, most of us will need car or homeowners insurance. With these marketing schemes, the companies are planting a seed for when we need their product or service.
6. State Farm We Know a Thing or Two
Let's be honest, we've all wondered if State Farm really has a museum displaying all the weird things that have happened to their customers. If they don't already, they should. It will definitely make money.
Similar to Progressive and other insurance companies, State farm has built a product marketing campaign that has grown over the years. Consumers may not need coverage right now, but it's good to know that things no one would believe are covered.
7. The Best of Geico
Geico insurance captured our attention with an animated Gecko. From there they built numerous campaigns around interesting characters and odd behaviors. Over the summer Geico built on their successes by creating a digital marketing campaign that engaged audience participation.
The Best of Geico contest was not only about brand advocacy but also product marketing. Although the campaign honored the quirky cast of spokespeople, Geico has also had some other interesting concepts.
The bubble wrap commercials definitely piqued interest in people's obsession with plastic wrap. Learn more about how plastic wrappings are really used.
Create Memorable Campaigns for Your Brand
These product marketing campaigns are all by well-known brands that have large advertising budgets. Remember, they were once unknown companies that started with an idea.
With the ease of marketing and accessibility, you can create a brilliant ad campaign to get your company noticed.
SEO is a huge part of digital marketing. We have a lot of free content to help you optimize your website and digital blueprint.