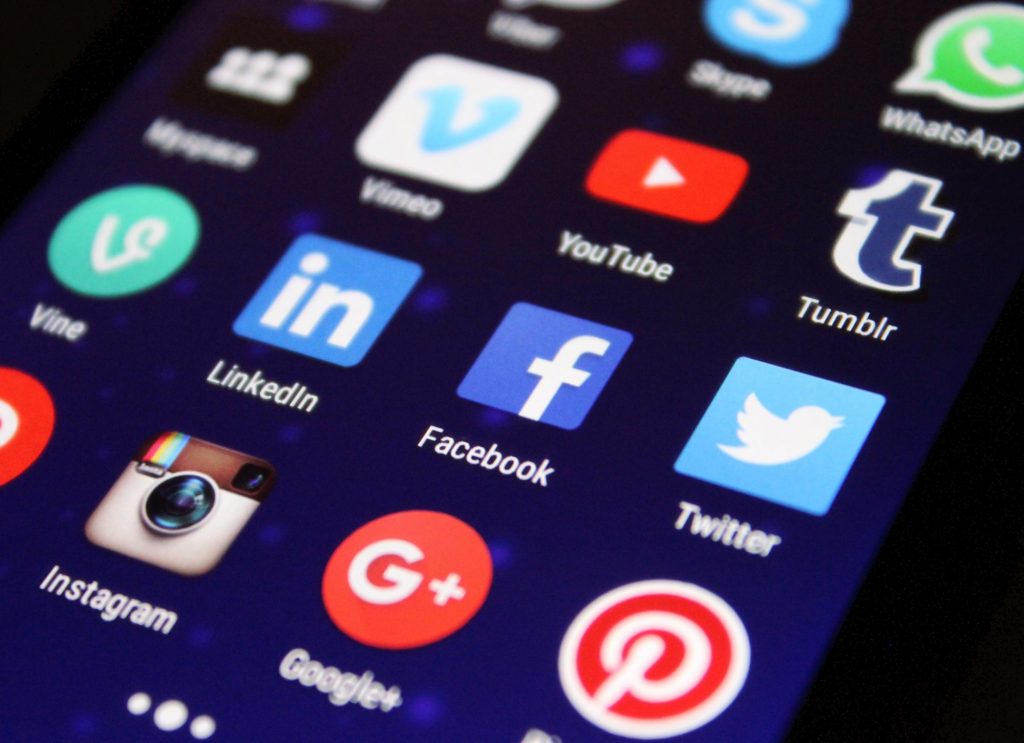 Are you a business owner looking to amplify your marketing campaigns? Social media is the future of business marketing. With over 3.484 billion people on social media, marketers can no longer ignore social media platforms.
Social media marketing involves gaining traffic and visibility through social media sites. From Facebook, Instagram, YouTube, Twitter to LinkedIn, marketers have a plethora of platforms to reach target customers.
This marketing strategy helps engage with audiences, build brand awareness, increase conversion, and much more.
Most businesses have already discovered the potential of this marketing medium. A recent study reported that over 95% of small businesses plan on increasing their marketing budgets in 2019.
While many brands are on social media, they don't get the most out of these platforms. Most business marketers lack the prerequisite skills to handle social media marketing campaigns.
The social media landscape is also volatile, and you have to adjust your marketing strategy to keep up. Businesses must, therefore, keep watch on emerging social media marketing trends 2019.
The Most Outstanding Social Media Marketing Trends 2019
To stay on top of the digital marketing game, you have to stay abreast of the latest trends. The following are some of the most exciting social media marketing trends causing waves in 2019.
1. Artificial Intelligence (AI)
A decade ago, most marketers would have dismissed artificial intelligence offhand. It was a futuristic concept that didn't seem to have a place in business. AI was big in fiction, and Hollywood made blockbusters out of the technology.
Today, artificial intelligence is big in different aspects of modern business. Adobe says Investment into AI startups by venture capitalists has soared six-fold since 2000. The same report says global spending on AI will grow to $7.3 billion a year by 2022, up from $2 billion in 2018.
In business marketing, AI helps analyze consumer behavior and search patterns. As a marketer, you need such data for more targeted marketing. In social media marketing, AI collects data from your social media followers, which come in handy for your business strategy.
There are social media robots for multiple marketing activities. These include email, web and mobile content testing and optimization, and behavioral data pattern recognition.
With artificial intelligence tools, social media marketers can better understand their customers. This enables them to deliver better services. Facebook Messenger and chatbots are the best examples of AI in social media.
According to Search Engine Journal, Facebook Messenger and chatbots boast an awesome open rate. They also rank top in reaching and building audience engagement.
Email blasting on Messenger is another example of this social media marketing trend. Businesses can now build a Facebook Messenger chatbot and grow Facebook Messenger contacts. They can then start delivering content via Messenger.
Based on the current trend, a significant number of all digital display ads will be presented via automation in the coming years. Social media marketers will enjoy a more seamless, efficient, and accurate approach to paid advertising.
2. Influencer Marketing
A social media influencer is an individual who wields that influence through social media. In influencer marketing, your business collaborates with such an influential person to promote products or services.
Such individuals range from celebrities to social content creators with niche audiences. In 2019, this trend will continue to redefine social media marketing. More brands are now using influencers in their marketing campaigns.
Social media influencers use all tactics to sell your brand. From cats, dogs to Van Damme splits, everything goes.
A significant number of American retailers use some form of influencer marketing. This spending will continue growing as businesses discover the power of this social media marketing technique.
Another recent survey found that 34% of daily U.S. Instagram users bought something due to an influencer's recommendation. The same report says social media marketers identify influencer marketing as one of the most effective marketing channels.
If you have not started using influencer marketing, it is time to join the bandwagon. A Google Survey says 70% of teens trust influencers more than traditional celebrities. What's more, 49% of consumers depend on influencer recommendations.
Better still, influencer marketing campaigns earn $6.50 for every dollar spent according to a Tomson study. If you want to revolutionize your marketing campaigns, talk to a social media influencer. It is one of the crucial tactics for social media promotions.
3. Video is King
The numbers are in, and it is clear video reigns in digital marketing. If you want to build a social media marketing campaign, video content should be at the center of it.
Video in social media marketing takes multiple forms. These include tutorials, explainers, Webinars, video blogs, live streams, product videos, among others.
A HubSpot Study shows 81% of businesses use video as a marketing tool. According to Google, 6 out of 10 people would rather watch online videos than television. As a business owner, these numbers highlight the importance of using visuals in your social media content.
Video is one of the most effective marketing tools. It boasts a higher ROI than traditional marketing tools. More people are now watching visual content online.
Cisco says that by 2022, online videos will make up more than 82% of all consumer internet traffic. This means if you want to engage with your target customers, you need to create impressive videos.
Most social media networks now allow easy creation and sharing of videos. From Twitter, Facebook to Snapchat, video is at the core of social media engagement. Live video is one of the major trends on social media.
The quick uptake of live video on Facebook and other social media platforms highlights the popularity of visual content. If you want to boost your brand's visibility online, you have to create entertaining and informative videos.
Outsource your Marketing Campaign
If you don't have the expertise to executive these ideas in your business, outsource the service to experts. In this related post, you will learn the importance of outsourcing your social media marketing campaigns.
Final Thoughts
There's no doubt that social media remains one of the most robust marketing platforms. With more people now online, this is where you will find your target customers. Social media marketing should be at the core of your marketing campaigns.
However, social media marketing trends 2019 are evolving. To get the best out of social media marketing, you've to stay on the lookout for these and more new trends.
You can learn more about social media marketing and its impact on your search engine optimization with our SEO Articles.