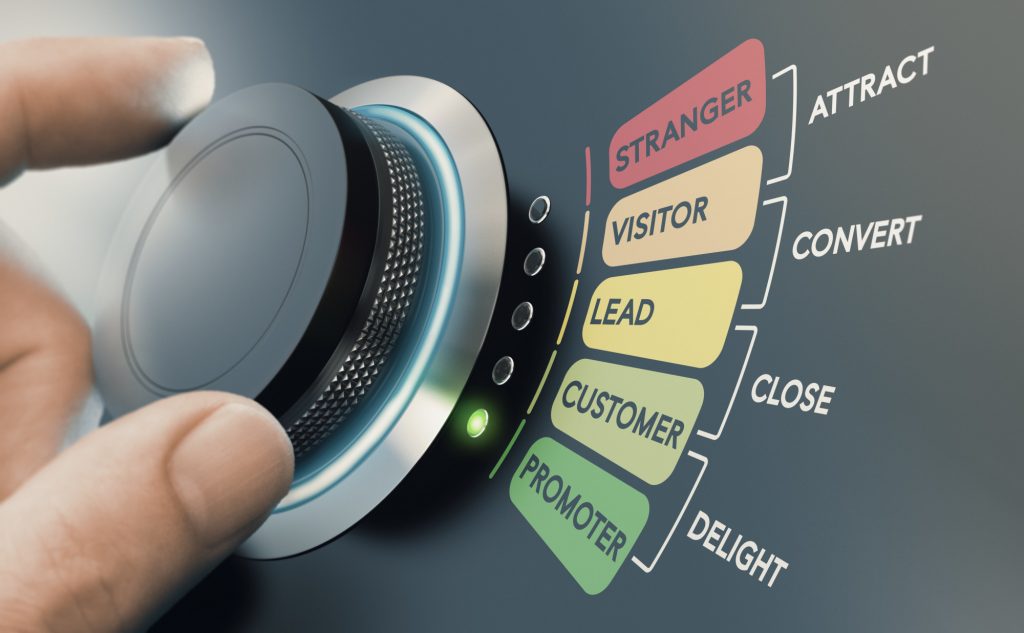 As a business owner, do you struggle with lead generation? If so, you're not alone.
Sixty-one percent of B2B marketers find that high-quality lead generation is the biggest challenge for them. Many B2C marketers struggle with lead generation as well, especially inbound lead generation.
If you're not sure where to begin when it comes to improving your lead generation strategy, keep reading.
Listed below are some effective tips to boost your inbound lead generation and start bringing in more people who are interested in what your business has to offer.
Outbound vs. Inbound Lead Generation
Before we get into the specific steps you can take to improve your inbound lead generation, it might be helpful to understand the difference between inbound and outbound lead generation.
Inbound lead generation involves creating content and marketing campaigns that bring people to your business's website and convert them to leads.
Inbound lead generation is all about making your business easier to find online and engaging with people so that they provide you with information (such as their email address).
Outbound lead generation involves sending messages out to your target audience. You do this whether they've expressed an interest in that content or not. It's sometimes referred to as interruption marketing.
Examples of outbound lead generation include cold calling and direct mail.
Inbound Lead Generation Tips
Both inbound and outbound lead generation can be useful strategies for growing your audience and bringing in new leads. Often, though, inbound lead generation is more effective and less costly.
Because of this, a good inbound lead generation strategy is necessary if you want your business to grow and succeed long-term.
The following are some of the best inbound lead generation tips you might want to try implementing to improve your strategy:
1. Update Your Forms
One of the first things you ought to do if you're looking to increase the number of leads you're bringing in is to update your forms.
The easier your forms are for people to fill out, the more likely they are to actually do it and sign up for your email list (or whatever else you're encouraging them to sign up for).
Keep your forms simple. At the same time, though, make sure people understand what it is they're signing up for. If you have something they want, they'll be more likely to hand over their information.
2. Arrange Speaking Events
Most people think that inbound lead generation has to take place in the digital sphere. That's not always the case, though.
You can generate a lot of quality leads by delivering speeches at and participating in different conferences and professional events.
These are also great networking opportunities, and they give you the opportunity to see what strategies your competitors use to bring in leads and get people excited about what they have to offer. It's a win-win!
3. Host Webinars
If you can't make it to a lot of conferences or other in-person speaking gigs, you can still leverage the power of your voice and presence by hosting a webinar.
Webinars allow you to provide current and potential customers with valuable information about a particular subject. They give people the opportunity to get to know you and see what your business is all about.
If people feel that they're able to connect with you in a more authentic way, they may be more likely to work with you and purchase your products or services in the future.
4. Focus on Content Quality, Not Quantity
You might think that pumping out more blog posts per week is a smart strategy if you want to generate more leads. Remember, though, that quality matters more than quantity.
You're going to generate more leads by putting out high-quality blog content less often than by putting out low-quality content on a daily basis.
Increase the amount of time you spend writing your blog posts and decrease the frequency. This will help you provide more value to your audience and show them that it's worth it for them to invest in your products or services.
5. Build Up Your Referral Network
Start working on building your referral network, too. Word of mouth is one of the best ways to capture high-quality leads and get your products or services in front of people who are more likely to buy them.
There are lots of ways you can build your referral network. Pairing with the right kind of partner is a great approach, though.
Consider working with upstream services. For example, if you run an SEO agency, an upstream service might be a PR firm or web design company.
Try pairing with businesses in the same industry as you, too. If they can't take on a particular client or customer for whatever reason, they might be willing to refer them to you.
6. Increase Your Social Media Usage
Make sure you're stepping up your social media game if you want to bring in more inbound leads.
Make sure you're sharing your blog posts and other content on all your social media channels. Try to post images and short videos as often as you can, too — once a day won't cut it if you're really trying to grow your business and generate leads.
Don't be afraid of resharing old content, too.
Remember, you're gaining new followers every day. Your new followers likely haven't seen — but could benefit from seeing — posts you shared last year or even last month.
7. Always Use a Call-to-Action
Whenever you're writing a blog post, creating a video, or making any other type of content for your audience, be sure to include a call-to-action.
Let people know exactly what you want them to do when they finish consuming your content.
Do you want them to subscribe to your newsletter? Buy a product? Sign up for a webinar?
Whatever your end goal is, make sure it's perfectly clear to everyone who comes across your content.
8. Utilize A/B Testing
A/B testing is a great tool that can help you figure out which approaches are working and which ones aren't. It's especially useful for designing landing pages and optimizing your email newsletter.
Use A/B testing to look at the effect of different colors, fonts, images, and phrases on your audience. Then, take the results and makes some tweaks to ensure you're putting out the best, most effective content possible.
9. Optimize Your Landing Pages
Make sure you're optimizing your landing pages, too.
It should be clear exactly what you want people to do once they get there and people should know how to carry out those instructions.
Avoid using too much clutter or text when designing your landing page. It should be simple and to-the-point.
Don't be afraid to use A/B testing, either, to see what works best.
10. Diversify Your Content
Try to mix things up and diversify the type of content you're putting out, too. If you always publish the same types of blog posts, try to stretching yourself and writing in a different style or covering a different topic.
Experiment with different media, too. For example, start sharing some videos in addition to written posts, or vice versa. This will help you reach and appeal to a wider audience.
11. Give Something Away for Free
Giving something away for free is one of the best ways to generate new leads and get people interested in your business.
Most people will gladly sign up for your email list and give you their contact information in exchange for a free ebook, guide, tool, or program.
At first, it might seem counterintuitive to give something away. In reality, though, it's worth it to spend some time putting together a free product if it helps you grow your audience and build trust among your audience.
12. Monitor Your Progress
Remember, to continue monitoring your progress, too.
When it comes to lead generation and lead management, you need to monitor the different strategies you're using to see what's working and what isn't.
This will help you avoid wasting a ton of time, energy, and money on something that isn't yielding a lot of returns for your business.
If possible, try to appoint someone whose primary job is to monitor the progress of various campaigns and strategies. That way, it'll be easier to pick up on trends and see what works and why.
Improve Your Lead Generation Strategy Today
There are lots of different steps you can take to improve your inbound lead generation strategy.
If you're feeling overwhelmed by all these options, remember that you don't have to apply all of them at once.
Start with just one or two and experiment to see what works best for you and your business. It's might take some trial and error to put together the right approach, and that's okay!
Do you want to learn more about generating leads for your business? If so, be sure to check out some of the other marketing articles on our blog today.
We've got lots of advice that will help you take your business's lead generation strategy to the next level.